Amidst the vast tapestry of historical events that have shaped the United States, there is a day that holds profound resonance within the Black community and carries immense significance for the nation as a whole. Juneteenth, also known as "Freedom Day" and "Emancipation Day," stands as the oldest nationwide celebration marking the end of slavery in the United States. On June 19, 1865, Major General Gordon Granger and Union Army troops marched to Galveston, Texas, to enforce the Emancipation Proclamation and free the last enslaved Black Americans in Texas. Juneteenth celebrates their emancipation and serves as a powerful testament to the transformative power of legal and political actions. Though it took over two years for news of emancipation to reach all corners of the country, Juneteenth underscores the crucial role of social movements, legal frameworks, and grassroots activism in challenging oppressive systems and fostering collective change. This day carries profound significance, offering valuable insights into the ongoing struggle for equity, inclusion, and belonging in our society.
Following the tragic deaths of George Floyd, Breonna Taylor, and others, Juneteenth, celebrated primarily in Black communities, gained significant recognition and momentum in 2020 amid nationwide protests against racial injustice. Since its official designation as a federal holiday in 2021, Juneteenth has assumed an elevated level of importance within our evolving political and cultural landscape. As we bear witness to attempts to erase and revise Black history education and equity, it becomes imperative to commemorate Juneteenth not merely as a day off, but as a symbol of the America we aspire to become. Juneteenth beckons us to explore the meaning of freedom, not just for African Americans, but for the entire nation. It compels us to confront the ongoing fight for racial justice, gender equality, LGBTQ+ rights, and other social causes as an extension of the historic struggle. We must recognize that true freedom for all necessitates the dismantling of systemic barriers, addressing the underlying roots of inequality, and advocating for the rights and dignity of every individual. In the words of Dr. Martin Luther King, Jr., "No one is free until we are all free."
At TSNE, our mission is centered around empowering organizations that are dedicated to building a just and equitable society. We are committed to creating a more just world through all of our endeavors. As a capacity builder for organizations across the country, we take pride in acknowledging some of our fiscally sponsored organizations that actively engage in the pursuit of such a world. It is our honor to stand as their partners:
Collective Power for Reproductive Justice inspires, educates, and supports emerging activists and leaders committed to advancing reproductive, racial, and economic justice. They provide leadership development opportunities, host a national conference for activists, and offer education on the advancement of reproductive and social justice.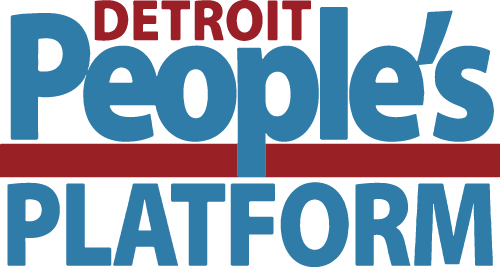 Detroit People's Platform strives to protect, empower, and uplift the majority Black population in Detroit amidst efforts to reshape the nation's largest Black city. Through collaboration with community residents and leaders, they aim to cultivate grassroots power, creating a more racially just Detroit.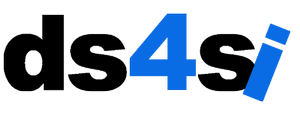 Design Studio for Social Intervention collaborates with communities, artists, and social justice practitioners to imagine, demonstrate, and collectively rebuild spaces that are equitable and vibrant. Their work encompasses placemaking, written publications, art exhibits, and civic engagement events that provide opportunities for communities to transform their perceptions of their ability to shape public life.
Juneteenth invites us to critically examine the systems and biases that perpetuate inequality. It lays bare the enduring presence of systemic racism, discrimination, and the intergenerational effects of historical oppression. By acknowledging these parallels, we can gain a deeper understanding of the complex nature of social inequalities and the ongoing imperative for collective action and systemic reform.
However, it is crucial to note that the legacy of Juneteenth extends far beyond its historical context. It serves as a wellspring of inspiration for individuals and communities engaged in the pursuit of justice and equality. Juneteenth is a celebration of hope for a more just future, reminding us that collective liberation is the key to unlocking a society where everyone can truly thrive.
We extend a warm invitation for you to delve into the origins of Juneteenth and the lasting legacy of slavery in contemporary society through the following resources. The dismantling of racism is not solely a societal endeavor; it is also a personal journey for each of us.
Resources: