Executive Search and Transition
We Help Find the Right Leaders
At TSNE, we offer a personalized approach to executive search and transition with the resources and capacity of a larger institution. We're dedicated to diversity, equity, and inclusion, not only in values, but in practice. We believe in collaborating at every level — from determining who makes up the search committee to designing the interview and vetting process, all the way to onboarding to ensure retention and a good fit.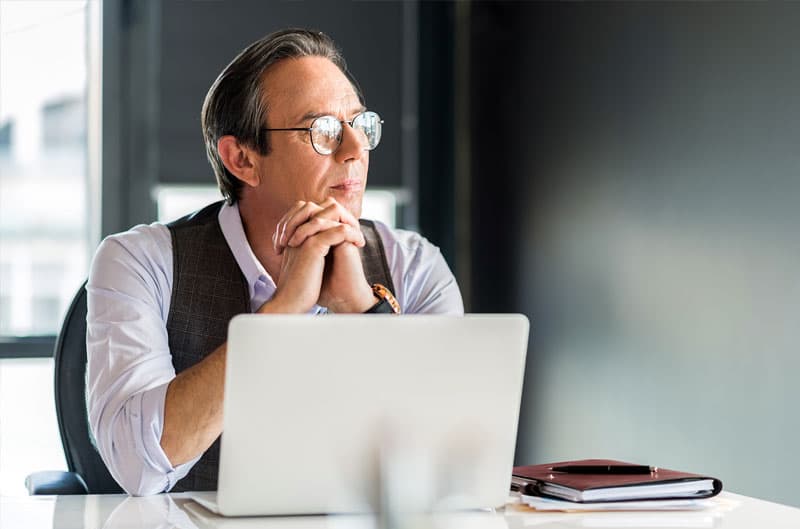 Our Three-Phase Process
Our foundational approach utilizes a three-phase process that sets us apart, ensuring our clients receive high-quality, personalized services:
Prepare
We will complete a comprehensive leadership assessment that gathers input from a diverse set of internal and external stakeholders that leads to a well-informed executive leadership profile and recruitment plan
Search
A diverse and highly qualified pool of candidates will be sourced and screened by our team to ensure your organization will find the right fit. Our search experts will partner with you to lead a thoughtful and equitable search process, doing the heavy lifting in sourcing and screening candidates then facilitating a careful selection process.
Thrive
After a new executive is hired, we'll work with them and the organization to make sure the onboarding process is as smooth as possible
Executive Search and Recruitment
Executive Search and Recruitment Support is focused on ensuring your organization is prepared for a search, building an applicant pool, executing the search process, and bringing the process to the close with a successful placement. This service is best for nonprofits ready to launch the search process but seeking external expertise. This service primarily recruits executive roles with an emphasis on C-Suite positions.
Our vast network and proactive outreach process builds qualified and diverse candidate pools. The executive search and transitions team helps nonprofit organizations find the right leaders. Our flexible, comprehensive search and transition strategy combines capacity building, staff and organizational development, as well as leadership coaching, with executive search to ensure your organization is positioned for long-term success.
We have successfully placed hundreds of executives in mission-driven organizations across all fields of the nonprofit sector. As a partner, we're dedicated to working swiftly and responsively, focusing on understanding the unique needs of an organization and delivering results that set it up for years of success.
Additonal Ways We Can Support Your Search
Interim Executive Placement
Interim Executive Placement is intended for nonprofits undergoing a leadership transition and looking for stability and a little breathing room during the transition period. Interim executive directors have extensive experience in keeping organizations operational. Placement of an interim executive will allow your organization the time needed to prepare for, and conduct, the search process while freeing non-executive staff and the board from taking on the former executive's work in addition to their current duties. We can bundle together executive search and interim executive placement for a seamless onboarding and transition process.
Succession Planning
Succession Planning is for organizations that want to plan long term and ensures that when executive transitions become inevitable, the organization is prepared. The topic of succession is often taboo and discussing departures is not easy, but avoiding this planning comes at the great cost of leaving the organization unprepared for an executive transition. We'll conduct an assessment to identify any weaknesses or gaps and prioritize processes and procedures for development. We work with nonprofits to make sure staff of all levels is aligned to the organization's long-term strategic vision, ensuring the sustainability of the organization. This also helps an organization identify future leadership needs, assess organizational talent, and set them up for success, leaving an organization on solid footing for future departures and transitions.
Explore Our Recent Executive Placements