Cohort Learning and Training
Training and Programs for Nonprofit Sector Leaders
TSNE offers training and cohort learning programs that facilitate critical skills and knowledge building in a community-based learning context. Our customized cohort learning programs and trainings have helped thousands of nonprofit consultants and executive leaders to better lead and support their teams and organizations.
Our Better Nonprofit Training Series provides affordable one-time training for nonprofit staff in various roles and stages of their professional career. Trainings have a diverse set of topics such as, board development, supervision, effective decision making, fundraising, financial management, facilitation, and more.
Designed to engage and empower staff and board members at all levels, our training, workshops and cohort-based training programs offer dynamic and interactive opportunities to learn. It's an engaging experience that helps partners grow skills, discover new abilities, and expand the reaches of their leadership capabilities. Our cohort-based program is unique in that it provides a valuable perspective to our nonprofit partners by focusing on racial equity and is designed for nonprofit consultants who are particularly interested in honing their skills and confidence in integrating a racial equity lens into their work with clients.
Our cohort-based learning programs are designed for executive leaders and consultants with the intention of building skills, knowledge, and collective communities for equity, justice, and collective impact over a sustained duration of time. Our programming is intentionally rooted in building, deepening, and sustaining critical connections beyond the life of the program. Through the communities listed below, we hope to influence the nonprofit and consulting sector to incorporate and strengthen practices that value supportive relationships, collaboration, and action for collective good.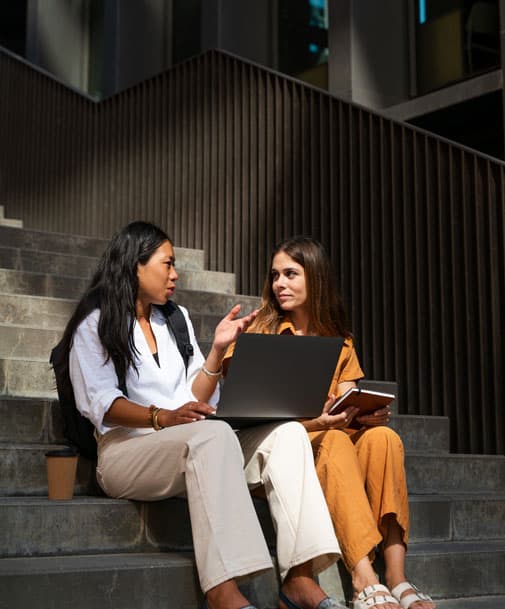 Customized Trainings
We customize trainings to meet your needs on topics including human resources, organizational development, and sustainability. Explore our roster of personalized opportunities below and contact us to find out how you can start investing in your staff and mission today. To be notified when applications for our cohort programs open, sign up for the TSNE newsletter.