TSNE is honored to welcome three new board members who bring a wealth of experience and expertise to our organization. Each comes with a distinct approach for creating a more equitable and just society. As we navigate the evolving landscape of the nonprofit sector, our new board members will be essential in shaping TSNE's future.
Jay Kim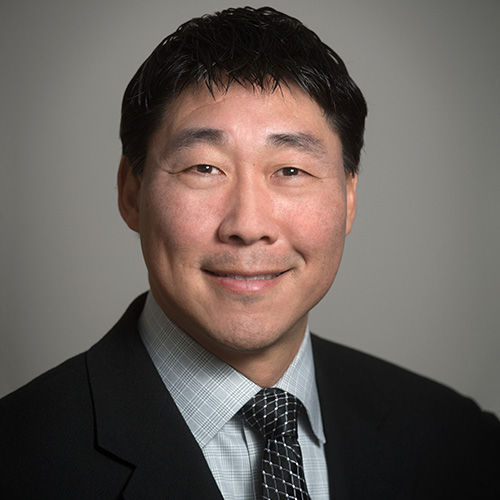 Jay Kim, Executive Director at the Foundation for MetroWest, is a leader in philanthropy and the nonprofit sector throughout Greater Boston. His unique background and commitment to diversity, equity, and inclusion is a tremendous asset to TSNE as we continue to strengthen the nonprofit ecosystem.
Jay Kim's Path to Nonprofit Leadership
Jay's enthusiasm for nonprofit work and community engagement began during his time at City Year Boston, where he served as a Corps Member. The experience allowed him to witness firsthand the power of teamwork and the importance of building strong teams. This emphasis on camaraderie has stayed with him throughout his career, becoming a guiding principle as he leads the Foundation for MetroWest today.
Jay's professional journey also features roles in corporate philanthropy at Target Corporation and work with the Fannie Mae Foundation on initiatives to combat homelessness. His positions at the St. Paul & Minnesota Foundation and The Boston Foundation further reinforced his belief in the value and impact of robust local community foundations.
A Family Approach to Philanthropy
In addition to his professional endeavors, Jay emphasizes the importance of involving his family in philanthropy. By discussing his work with his spouse and children, he instills in them a strong sense of community involvement and enthusiasm to diversity and inclusion principles.
Nonprofit Challenges and Opportunities
As a new TSNE board member, Jay is particularly focused on addressing the most pressing challenges facing nonprofits today. He believes representation is key and sees a demand for more diverse leadership at executive and board levels, with TSNE playing a crucial part in promoting such change.
Strategies for a Fairer Society
Jay is eager to share his expertise and ideas with TSNE, underscoring the need for increased collaboration across sectors, such as nonprofits, philanthropy, and the corporate world. He envisions trust-based philanthropy and public-private partnerships as instrumental in addressing urgent societal problems. He sees community foundations as a bridge between different worlds and hopes to continue fostering dialogue and communication among various stakeholders.
Leading a Community Foundation
As the Executive Director of the Foundation for MetroWest, Jay works closely with multiple constituencies, including partnering with nonprofits, engaging donors, and collaborating with the corporate community. He believes in contributing not only financial resources but also time and talent to make a difference in the community.
Ayisha Lee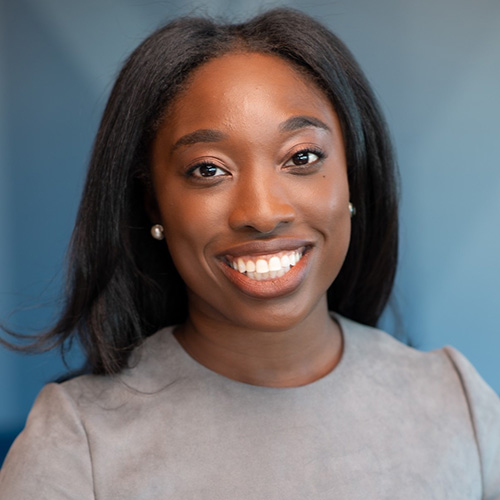 Ayisha Lee, Director of Product Management of Stable Value Solutions at TIAA, is a highly accomplished business professional with a deep commitment to social justice. Ayisha brings a wealth of experience to the TSNE board, with an impressive background. Her steadfast dedication to excellence has driven her success as a business leader.
A Dynamic Professional Journey
Ayisha has over 12 years of experience in the financial services industry in roles spanning strategy, marketing, wealth management, and product management. She is especially adept at analyzing market and competitive trends and using those insights to develop and execute business and product strategies. Ayisha's journey has not only honed her skills in strategy and problem-solving, but also nurtured her lifelong interest in fostering meaningful change in communities.
Ayisha's fervor for social justice and equity has played a significant role in shaping her career trajectory. As a business leader, she is acutely aware of the power of organizations to effect change, especially in addressing pressing social issues. This deep-rooted belief led her to pursue opportunities to contribute to nonprofits and serve on boards that drive social change.
A Wealth of Board Experience
Ayisha's extensive board experience has equipped her with valuable insights into the inner workings of nonprofit organizations. She understands the critical importance of fostering a strong working relationship between a board and the leadership of an organization. This understanding is crucial, as she recognizes that an open line of communication and a culture of trust are essential for any organization to thrive.
With her experience in spearheading initiatives and serving on multiple boards, Ayisha is well-positioned to make a significant impact at TSNE. She values the unique culture of TSNE, where staff and board members collaborate effectively and are genuinely excited about their work. As Ayisha begins her journey with TSNE, she is eager to contribute to an organization that aligns with her values and is devoted to delivering tangible, positive change to the communities it serves.
Envisioning the Future
Ayisha's forward-thinking approach and focus on innovation make her an invaluable addition to TSNE. With industries and workforces in flux, Ayisha believes that the key to remaining relevant and effective lies in the organization's ability to listen to the needs of its constituents.
She has confidence in TSNE's capacity to adapt and grow, thanks to its devoted leadership and fidelity to understanding the needs of the organizations and communities it serves. By continually seeking feedback and prioritizing the requirements of its stakeholders, she sees TSNE as well-equipped to support progress-driven organizations in a constantly evolving world.
A Message to the TSNE Community
As Ayisha Lee joins the TSNE family, she shares her excitement and gratitude with the entire community, including staff, partner organizations, and fellow board members. Ayisha is committed to making a purposeful impact on the communities TSNE serves. She is determined to ensure that TSNE's actions not only have a positive effect but also genuinely advance the cause for all involved.
In her own words, Ayisha says, "I couldn't be more proud to be a part of the TSNE family. I am someone that takes anything that I commit to very seriously. I am all about not just showing up, but also rolling up my sleeves and figuring out what I can do that's actually meaningful."
Ayisha Lee's passion and expertise make her an outstanding addition to the TSNE board, and we look forward to Ayisha's partnership in furthering our mission to empower and support nonprofits in their quest for social change.
Megha Vadula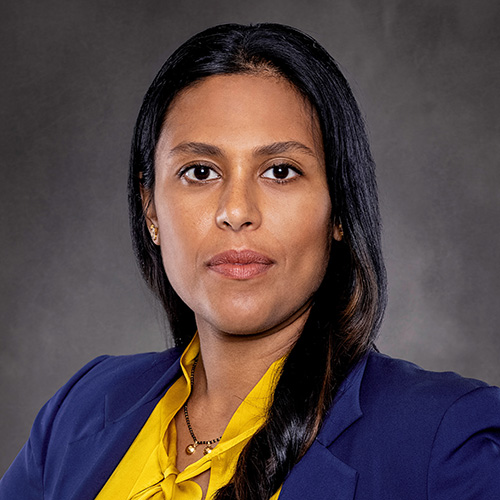 Megha Vadula, Vice President of Mixed-Use Development at Hilco Redevelopment Partners, brings expertise in commercial real estate and an extensive history of promoting diversity and inclusion to the TSNE board. Megha's understanding of city dynamics and processes complements TSNE's existing knowledge, adding a layer of formal infrastructure to the organization's work.
Cross-Sector Collaboration
Megha's professional experience spans 15 years in the Boston commercial real estate market, working on various large-scale and complex projects. Her interest in the nonprofit space is driven by her experience working on these urban development projects, which often can involve collaboration with nonprofit agencies and other groups. Megha sees her role on the TSNE board as a mutually beneficial learning opportunity, allowing her to contribute her skills while exploring the nonprofit sector.
A Champion of Equity
Similar to TSNE's mission is to create a more just and equitable society, Megha is an advocate for diversity and inclusion in the real estate sector. She has been involved in diversity efforts within the real estate industry and recognizes that many other industries are struggling with issues of equity and access. Her work in real estate has shown her the importance of collaboration and support from others who share their mission and that small successes can act as catalysts for more significant change.
A Unique Perspective
As a TSNE board member, Megha envisions the organization taking on initiatives that address fundamental infrastructure issues in society. She believes that nonprofit organizations can play a crucial role in augmenting government efforts, as well as bridging the gap between the private and public sectors. Megha also sees potential partnerships with technology-related nonprofits, especially biotechnology, as a way to create more equitable access to resources and opportunities.
A Message to the TSNE Community
Megha's message to the TSNE community is one of excitement, support, and learning. She wants the organizations and individuals within the community to know that she is eager to learn about them, while providing her expertise and skills to help them succeed. With Megha Vadula on board, TSNE is poised to ensure that the diverse experiences that make our cities vibrant and dynamic are amplified and accessible to all.
The addition of Jay Kim, Ayisha Lee, and Megha Vadula to the TSNE board represents a new era of governance and collaboration as we implement our new strategic plan. Their unique backgrounds and expertise, coupled with their unwavering commitment to diversity, equity, inclusion, and belonging, are powerful assets to TSNE and the communities we serve. Welcome!
Get the latest information from TSNE on nonprofit news and resources. Sign up for our email newsletter.